Using the all new Fyrite
® Pro
Residential Combustion Gas Analyzers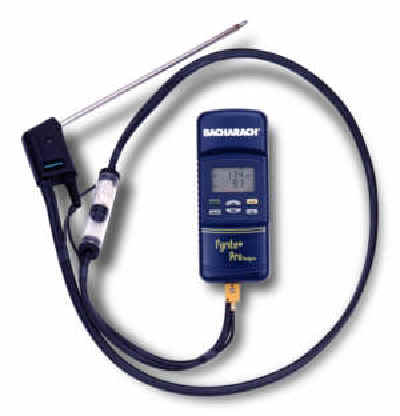 Combusting testing today is no longer an option. Its a necessity.
It used to be that fossil fuel-burning home appliances could be adequately serviced by conducting visual tests. But with today's regulatory, environmental and safety concerns - "eye-balling the flame" is no - longer a sufficient way to test.
The truth is, an appliance that shows a nice blue flame is probably not burning efficiently. It could, in fact, be burning more fuel than is necessary, adding soot to the system, or more importantly, emitting - toxic gases that could eventually put the customer in real danger.